Quick Details
Place of Origin:

Fujian, China (Mainland)

Brand Name:

KOQI

Model Number:

KQ-101T

Connectors:

RJ11

Function:

Noise Cancelling

Color:

Black

Price:

Reasonable

Quality:

100% same

Name:

Telephone headset
Packaging & Delivery
| | |
| --- | --- |
| Packaging Details | BOX |
| Delivery Time | 3-7 days |
Specifications
Call Center Hands-free Telephone Headset



Call Center Hands-free Telephone Headset

Headset Key Features:
1. Acoustic shock protection circuit
2. Flexible goose neck mic boom
3. Adjustable headband
4. Direct with RJ11 plug
5. Replaceable soft foam or soft leatherette ear pad optional
6. Speaker Diameter: ?28mm
7. Impedance 150ohm
8. Frequency Response 300-4K Hz
9. Distortion: Less than 1%
10. Sensitivity: 115dB ± 3dB/mwat1KHz
11. Omni directional microphone
12. Frequency response: 100-3000Hz
13. Impedance: 22000 ohm
14. Sensitivity:-36dB ± 2dB
15. SNR: ? 49dB
16. Distortion: Less than 1%
17. Total cord length max 3M
18. Net weight: 32g
19. Warranty: 1 years,
20. CE, FCC, RoHS approval

CallTel T200 Polaris Monaural Over-The-Head Headset
complete with
a 10-feet Polaris cord
for
DIRECT CONNECT
to
Nortel M7208, M7310, M7324, T7208, T7316, T7316E, M2008, M2616, i2002, i2004, M3903 & M3904 Telephones etc.
and
Desk Telephones with RJ9 / RJ22 Headset Socket
CallTel Headset Model Number T200
CallTel T200 Polaris Monaural Headset is also known as T100 Headset
BRAND NEW IN BOX
CallTel T200 Polaris headsets require no amplifier!
They plug directly into your headset-ready telephone!
What's in the box: Headset shown above, plus a 10-feet cord
that has a modular plug on the other end.

You plug this modular plug into the headset jack on your phone
(phone must be headset-ready, see list below)
Superior sound quality and extremely comfortable fit design for all-day use.
Only compatible with telephones with a built-in amplifier. Some specific models:
3Com:
3102 &3103 Telephones
Aastra:
2465, 2564, 480e, 480i, 53i, 55i, 57i, 57iCT, 6753i, 6755i, 6757i, 9112i, 9133i, 9143i, 9480i
M4000, M4020, M5208, M5209, M5216, M5317
M7900, M8001, M8003, M9009, M9516
Powertouch 480 / 480e / 480i Telephones
i2002, i2004, i2004IP (not compatible with i2400 phase II and i2004 POE phones)
Alcatel-Lucent:
4004, 4020, 4022, 4035, 4037 Telephones
AltiGen phone Models:
500, 510, 600, 705, 710, 720
Ascom:
Berkshire 200, 400, 600, 800, SD30, MR30, MR51, MR61
AVAYA / Lucent:
6402D, 6408D+, 6416D+M, 6424D+M, 8403, 8410D, 8434DX
4406D+, 4412D+, 4424D+, 4424LD+
2410, 2420
4610, 4620, 4621
5410, 5420
5610, 5620
DT1, DT3, DT5
Cable & Wireless:
CWB 100H, CWB 200H, CWB 500, CWB 600
Comdial:
8312, 8412
Commander NT40:
Commander NT Economy, Standard, Advantage, Principle
Doro/Audioline
AUB3MW, AUB6MW, AL505, Casino, Congress 100, 200, X50, Sim 200, Sensor 500, TEL15HS
Ericsson
Dialogue 4147, Dialogue 4186, MD110
ESI:
ESI-48-Key IP Feature Phone and 48-Key Digital Feature Phones
General Electric:
GE Telephone Model 2-9451, 2-9490
GrandStream IP Phones:
Budgetone 101, Budgetone 102
GXP280
Hybrex:
DK1-21, DK2-21, DK3-21
Intertel:
8520, 8560, 8600, 8620, 8660, 8662, 8690
Interquartz:
Gemini, Gemini 9330-AV, Gemini 9335 CLI, Gemini 9335-AV, Gemini, Speakerphone, Enterprise Speakerphone, Enterprise Discovery, Interquartz 98380
Iwatsu:
IX 12KTD-3 and IX24KTD-3
Lazerbuilt:
Prestige 905K, 906K, 907K
MITEL:
Superset 4000 Series, Models 4001, 4015, 4025, 4125, 4150, SuperConsole 1000,
Mitel IP Series, Models 5000 IP, 5010, 5020, 5020i, 5040i, 5050, 5055 IP, 5055 SIP, 5140, 5201, 5207 IP, 5210 IP, 5212, 5215, 5220, 5224, 5230, 5235, 5240, 5550 IP
NEC:
Electra Elite DTerm, Series E, Models DTU-8, DTU-8D, DTU-16, DTU-16D, DTU-32, DTU-32D, DPT-8, DPT-8D, DPT-16, DPT-16D, DPT-32, DPT-32D
DTH-8, DTH-8D, DTH-16, DTH-16D, DTH-32, DTH-32D
Dterm Series i
Aspire
NEC DT310, DT330, DT700, DT730, DT750 IP Phones
DSX, DTL, DTP, DTR, DTU SERIES PHONES
Nortel Networks (Northern Telecom):
Meridian PBX: M3903, M3904, M3905, M2216, M2008, M2616
Meridian Norstar: M7208, M7310, M7324, T7208, T7316, T7316E, M7900, M9516, M9009
Nortel 3903, 3904, 3905
Meridian Option M3110, 3310, 3820
BT Converse 220, 225, 300, 320, 325, 420, 425, 1100, 1200, 1300, 1400, Paragon 450
I2002, i2004 (not compatible with i2400 phase II and i2004 POE phones)
1210, 1220, 1230, 2465, 2564
NT8B20, NT8B30, NT8B40, NT8B50, NTZK23AA, NTZKAB: (M2216): ACDI
Orchid:
DBT 2000, DBT 3000
Plantronics:
A100, S10, S11, S50, T10, T20, T50, T100, T110
SP-02, SP-04, SP-05, S50, A100, T50, T100, PLX-400, PLX-500
Packet8 Phones:
6753i, 6755i, 6757i
Polycom:
SoundPoint IP Phone Series, Models 300, 500 (rev. 5 or later), 550, 600, 650
POLYCOM IP300, IP301, IP430, IP450, IP500, IP501, IP600 & IP601 IP Phones
Safecom:
SDSIP-500IP SIP Phones
ShoreTel Phone:
IP100, IP212K, IP230, IP265, IP530, IP560, IP560G, IP565
Siemens/ROLM:
Optiset E Series with CA or HA option modules
Optiset E Advance
Optiset Advance Plus+ Headset Adapter
Comfort 300E+ Headset Adapter
Comfort F300E
Optipoint 410 Standard & Advance
Optipoint 420 Standard & Advance
Optipoint 500 Basic, Standard, Standard SL, & Advance& office
Optipoint 600,Optipoint 600 Office
OpenStage 40, 40TDM, 60, 60TDM, 80, 80TDM Phones
ROLM Phones with EHO option Module 612, 624
SNOM Technology:
300
Spring:
Protégé models: 475716, 475718
TalkSwitch Phones:
TS600
Toshiba:
DKT-3001, DKT-3010S, DKT-3014SDL, DKT-3020S, DKT-3020SD( MUST HAVE TOSHIBA?BHEU ADAPTER for on hook answering, sold by Toshiba, not available from us)
Strata CIX, DP5022F-SD, DP5023-SD, DP5018-S, DP5000-Series
Ulytel:
Ulytel 1, Ulytel 2, Ulytel 5, Ulytel 4 (2-line)
Uniden: 420 and 450

Telephone headset FOR600 photo: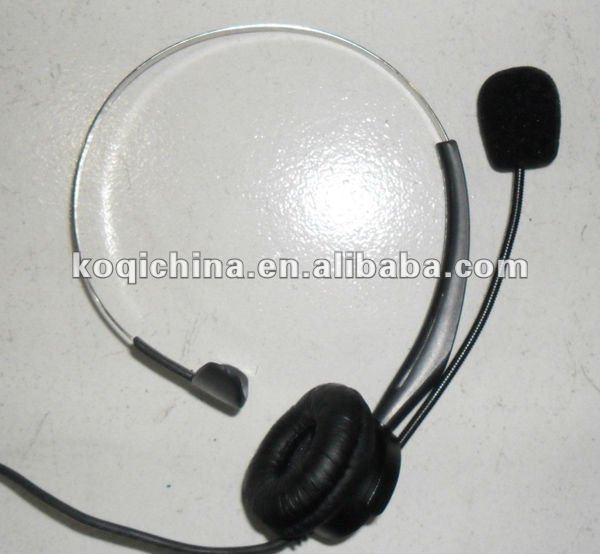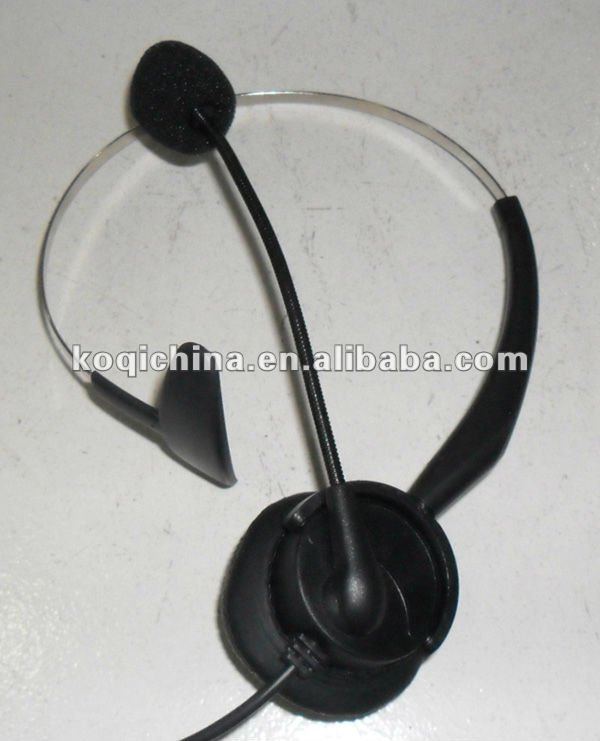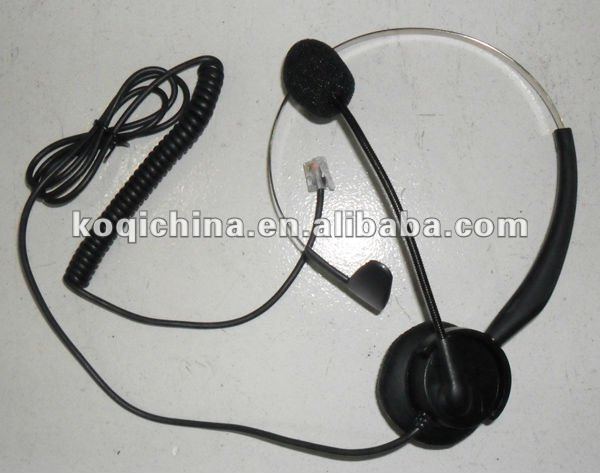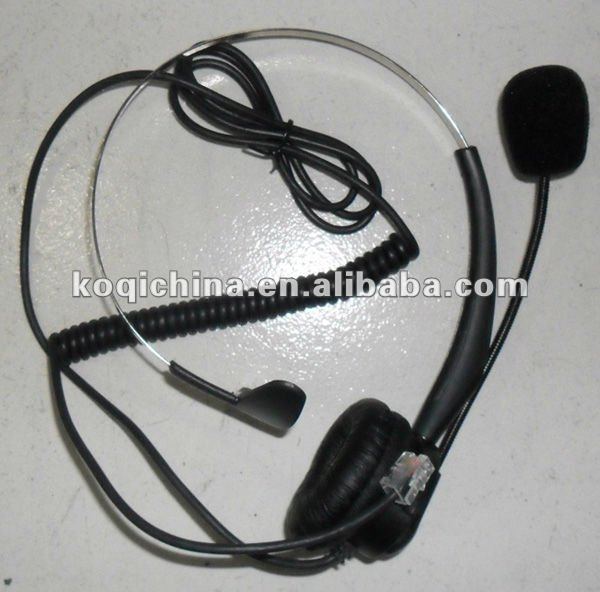 Transaction History of the Supplier
Below is the information about the supplier's transactions conducted via Alibaba.com. If you require further details regarding the transaction data, please contact the supplier directly.
Transaction Overview
Transaction Details
This supplier has completedtransactions
with buyers from

.
Shipping Destination
Transaction Value
Transaction Date